Sintomi:
Durante la modifica di impostazioni nel pannello di controllo di Windows Server 2016 – 2019 – 2022 (esempio pratico, nella configurazione della scheda di rete) compare il seguente errore:
C:\WINDOWS\system32\control.exe

Impossibile accedere al dispositivo, al percorso o al file specificato. E' probabile che non si disponga delle autorizzazioni necessarie.
Oppure anche
C:\WINDOWS\system32\SystemSettingsAdminFlows.exe

Windows cannot access the specified device, path, or file. You may not have the appropriate permissions to access the item.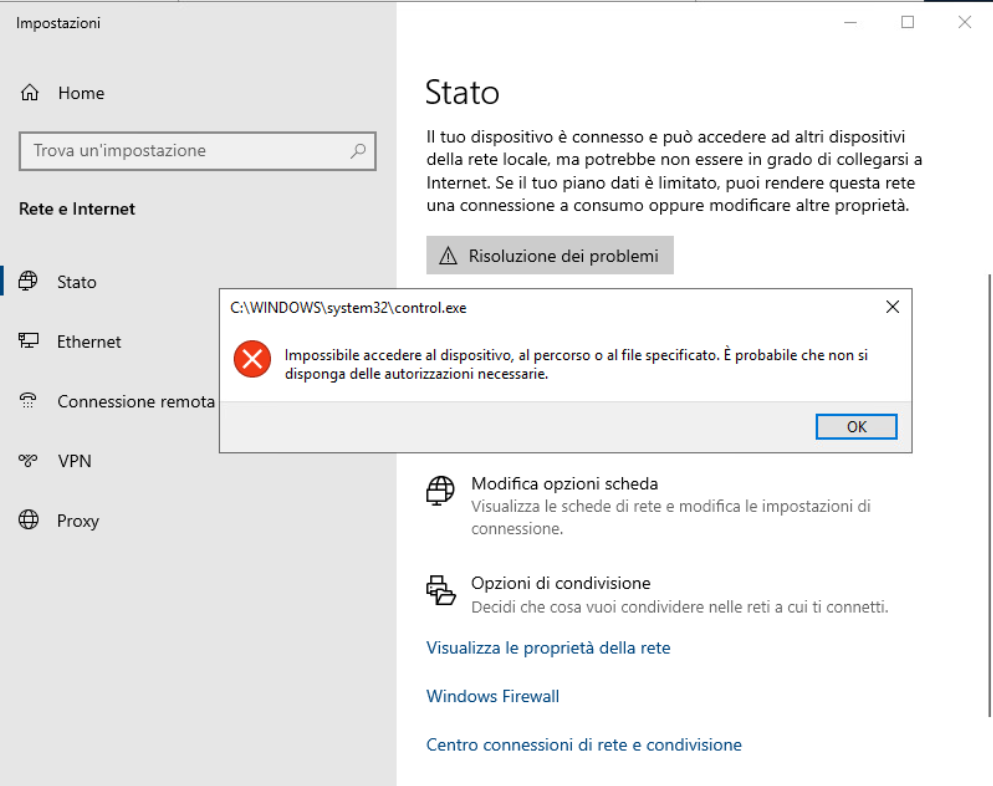 Soluzione:
Win + R e digita 'secpol.msc' per aprire criteri di sicurezza locali
Nella voce Impostazioni di sicurezza, apri Criteri locali > Opzioni di sicurezza
Doppio click sulla policy "Controllo account utente: modalità Approvazione amministratore per l'account amministratore predefinito"
Abilitare la policy
Disconnettere e riconnettere la sessione